Monday, November 2, 2020  OUAB Presents: Behind the Scenes with Josh Peck and Ashley Tisdale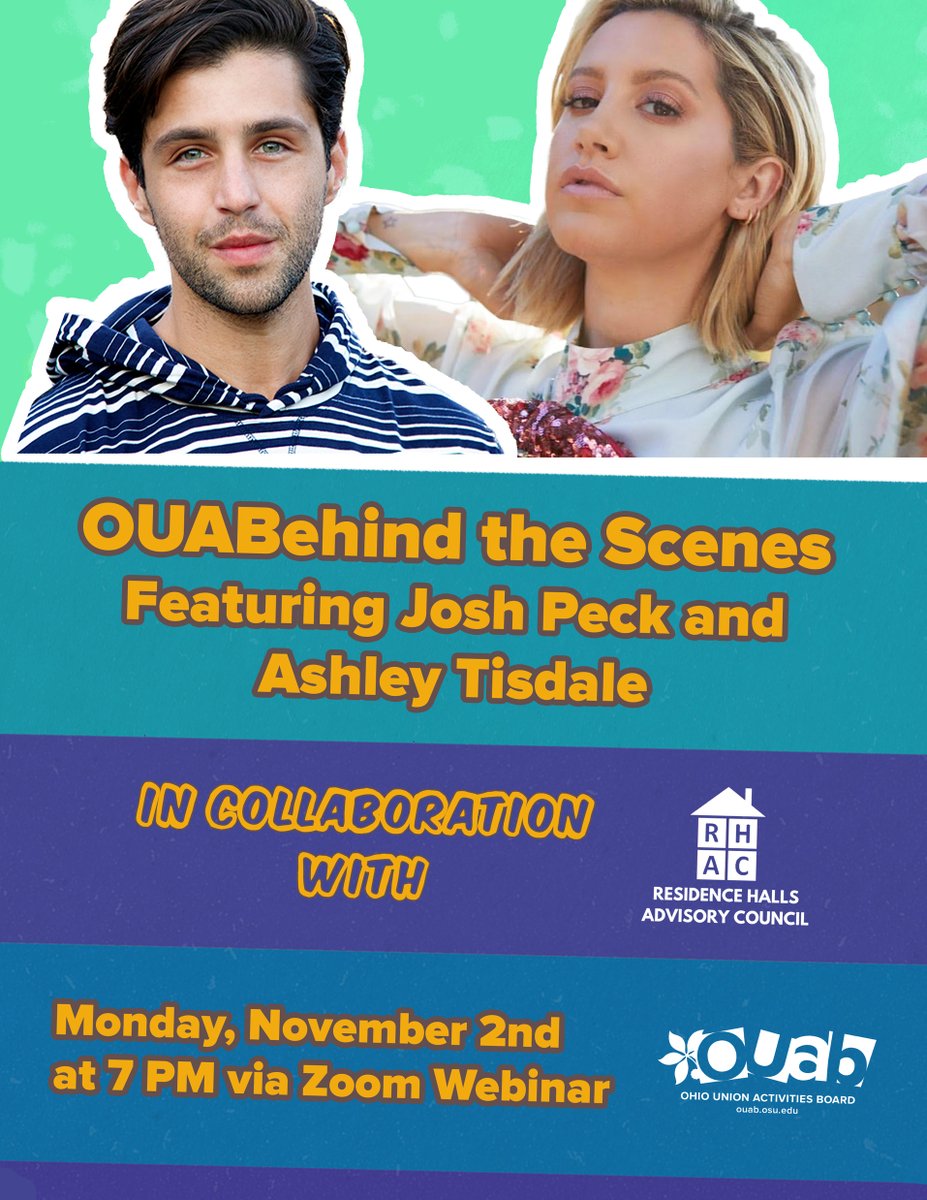 For over 20 years, both Josh Peck and Ashley Tisdale have grown up in the spotlight. Josh, starring in numerous shows such as "Drake and Josh" and "The Amanda Show", has since moved forward with recent projects in television, film, and social media. Similarly, Ashley has grown up playing characters in "High School Musical", "The Suite Life of Zack & Cody", "Phineas & Ferb", and more. In addition to these roles, Ashley is a platinum-selling musical artist and continues to stay involved with acting. In this event, both will discuss what it was like to grow up as a child star, talk about their favorite projects, and share what the future holds.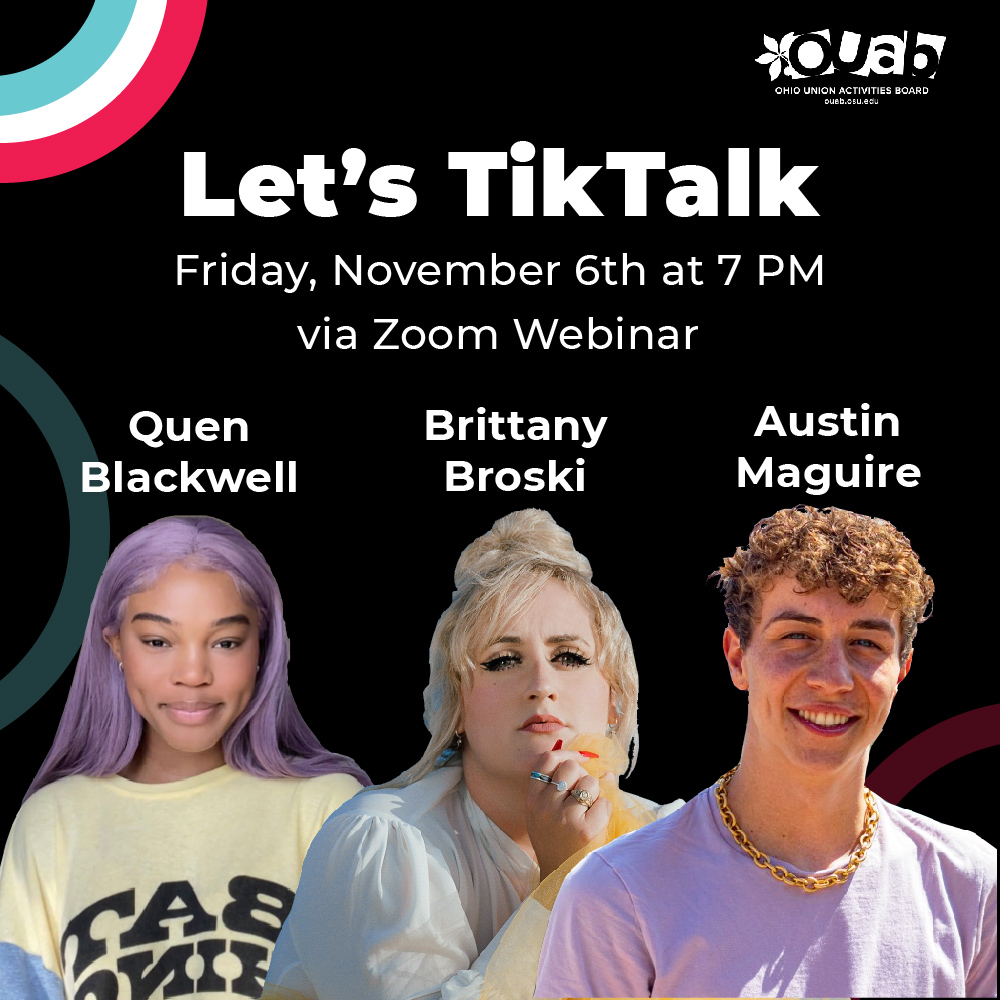 Friday, November 6, 2020 OUAB Presents: Let's TikTalk with Quen Blackwell, Brittany Broski, and Austin Maguire
Let's TikTalk will be a panel discussion between three popular TikTok creators: Quen Blackwell, Brittany Broski, and Austin Maguire. They will have an opportunity to delve into a moderated discussion about TikTok, content creation, meme culture, and more.
Quenlin aka Quen has been destined for stardom since she was a young girl. With a total reach of over 6.3M followers, she's been creating hilarious and vibrant content since her initial start on Vine. Quen is extremely popular on TikTok, YouTube, Twitter, and Instagram, and she prides herself on the boldness and authenticity of her content.

Brittany Broski took the internet by storm in 2019 with her wit, charm, and distaste for kombucha.
Her rise to fame has truly captured the new influencer frontiers of TikTok, demonstrating just how random virality can be.

Austin Maguire (they/she) is a senior at the University of Pennsylvania. They got started on TikTok by accident in the summer of 2019 and have been creating award-winning, intergalactically recognized content ever since! They're best known for their social justice campaign against professionalism in emails.
Find RSVP Info for Marquee Programs at this link: https://ouabtickets.universitytickets.com/w/default.aspx